Wir freuen uns unsere Vintage Rock Festival Reihe anzukündigen, mit dem wir hoffentlich noch viele weitere Bands, die Rock mit Einflüssen der 60er, 70er und 80er zelebrieren, nach Würzburg einladen können.
Den Auftakt machen Jail Job Eve, Paralyzed und Zeremony am 01.07.2022 im B-Hof in Würzburg. Macht euch bereit für eine geballte Ladung orgelgetribenen Blues-, Hard- & Stoner-Rocks, die euch zurück in die wilden 70er katapultieren!
Tickets gibts bald im VVK, online und an der Abendkasse. Mehr Infos in der Facebook Veranstaltung.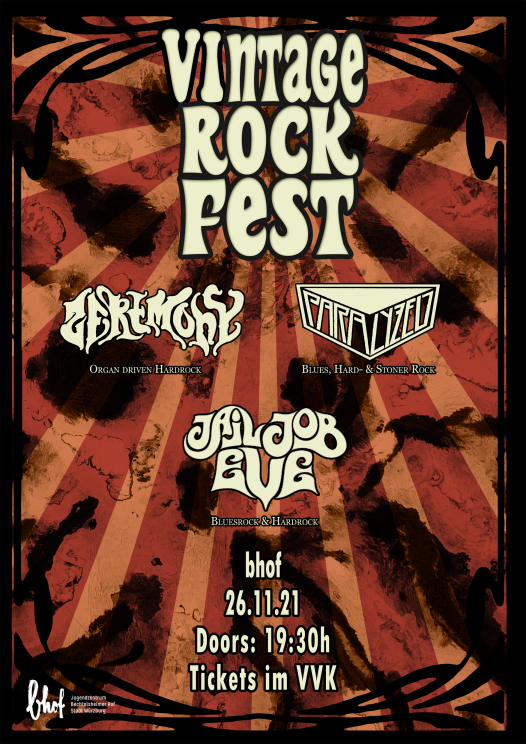 ---
Come together and celebrate with us Würzburgs first Vintage Rock Fest with Jail Job Eve, Paralyzed and Zeremony, 01.07.2022 in B-Hof, Würzburg.